Folks, it's been crazy here in my little corner of southeastern Arizona! I hope your world has been a little calmer, but whew! Anyone else ready for 2021 to be done? (Anyone else not have high hopes for 2022?)
Ahem…
Spooky Reads
So I have been doing a little writing since I sent out my last missive, just in time for some last minute spooky reads.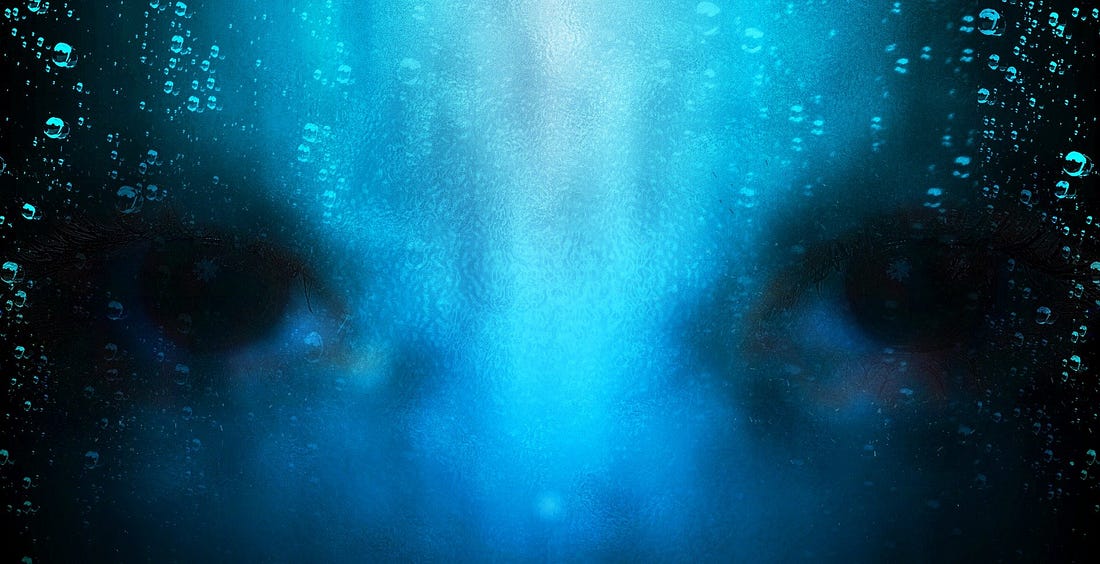 Hell found me. I released one long shuddering breath. It was the eve before Samhain, and I was face down at the bottom of a ditch on the outskirts of town.
I surrender, dammit. I wasn't getting up again. He'd made sure of that, son of a bitch. Particulates of oil, dirt and tiny bits of rubber from the soles of my attacker's boots slowly made their way into my lungs as I struggled to breathe. My cries had long faded to a whimper, but breathing still hurt what I was certain was an endless field of blue black bruises along my torso.
And though I hadn't said it aloud, Hell wasn't having any of it. His nose was wet, cold against my cheek. He whined and nudged me.
"Go away, stupid dog," I muttered into the ground. I'd been beaten, destroyed, and had zero interest in doing anything but staying down and dying where I lay.
This one is in the running for the Vocal Fiction awards!
My second and third novels are on sale for only 99¢ until the end of the month! If you were waiting to pick them up, the time is now!
5.0 out of 5 stars Even better than book 1.
The thing I enjoy most about a series of books is when I start reading the next in the series I am already acquainted with and invested in some of the characters. So it is more like catching up with old friends I haven't seen for a while. That is how I felt starting Whispers of the Serpent. What have the characters been up to since the end of Whispers of the Dead? How have they grown? What is going on in their lives now?The author answered all those questions and more throughout this book, as I was reeled deeper into the lives and complex relationships of the characters as family, friends, enemies, workmates and loves. At times I was literally laughing out loud, other times sobbing, sometimes forgetting they were not friends I could reach out and help, but always throughout the entirety of this book I was engaged and eager to keep reading to the end.Whilst this book is a complete work and tied everything up, the teaser at the end has me wanting book 3 of the series to be out already so I can go on the next roller coaster adventure in this vivid world the author has created where the fantastical is totally believable. – KL Carter
LOVE Zoe and the crew! The story sucks me in and even after I've read the last word, I keep wondering what Zoe is up to, she becomes real to me. C.L. Roberts Huth has done that for me since book 1! She makes me care, pulls me in. I read the last word in Whispers of the Sidhe and I was ready for more! Glad are aren't done yet 😉 – M. Quarrels
Not interested in scary?
I also revamped some older BDSM erotica!
Why don't I own leather pants?
Amanda frowned into the full-length mirror in her bedroom. She smoothed the gauzy fabric of her sundress over her stomach and thighs, contemplating yet another costume change, but the pile on her bed behind her had proved the search for something unique to wear to the club was futile. She was a good girl, a nice girl, and any thoughts to the contrary were ridiculous, right?
"You going out tonight?" her roommate, Nathan, asked from the doorway. She nodded at his reflection. "Try not to pick up a BDF. You know all they want."
She awoke the next morning, disoriented. Has it all been a dream? A soft snore sounded from behind her. She rolled over and found Nathan fast asleep beside her.
Amanda smiled. There was a simple peace to him in his repose. No goofy showmanship. No fast-talking witticism. Just a slumbering bear of a man. She reached out and traced his cheek with her fingertips.
Chloe Peters wore her strapless leather dress like a business card for some exotic porn haven with the six-inch stiletto heels, slung on the bottom rung of her barstool, completing her not-so-subtle attempt to refrain from her typical dominatrix haute couture. How many Friday nights had she spent in those heels, tormenting simpering clients in the depths of her dungeon?
Not tonight. On a self-imposed Domme hiatus, she nursed a beer at the bar, while the heavy techno beat from the DJ's spin tables reverberated through the wooden legs of her stool. She danced a little, enjoying the atmosphere wafting around on the slow currents of cigarette smoke. These were her friends, her people. They understood her lifestyle and didn't judge.
He grabbed her wrist. "I won't hurt you."
Angry, the dominatrix in her stepped up. "I've heard that shit from bigger men than you." She tried to get out of his grasp, but he wouldn't let go. "You think you're a big, bad man? You get off on manhandling women? Well, I don't…"
"All right," Denny roared. He spun her arm over her head, and she had no choice but to follow until she was pressed tight against his chest. "I've had enough of your shit. I really don't have time for it."
"Yes, to an extent. But it's more of a working relationship. Like the difference between a landlord and a slumlord. A landlord cares for his 'property'," she made the quotes gesture in the air," by maintaining the heating systems and plumbing, along with the aesthetics, you know, the appearance of his building.
"A slumlord just owns it. He doesn't care if it's falling apart, if the heating doesn't work, if the tenets are happy. He just takes the rent and peers down from his high rise penthouse. A good Dom takes the time, puts in the effort, to not only preserve what he has – mind, body and soul — but encourage input from his slave so she can continue to grow as a person."